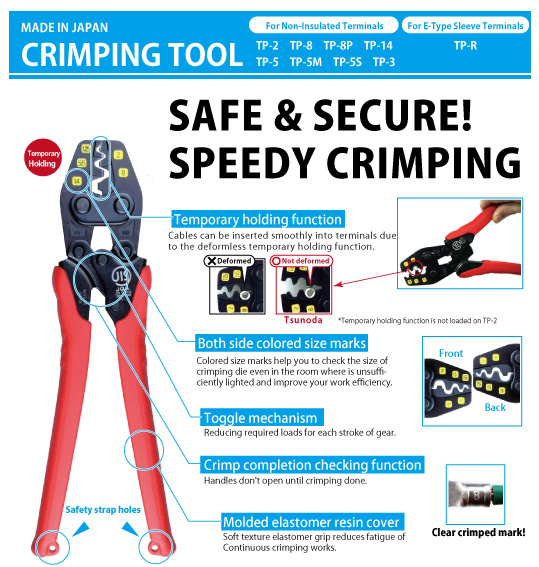 Learn more about features of TSUNODA's crimping tools!
Features
BOTH SIDE COLORED SIZE MARKS
Colored size marks help you to check the size of crimping dies even in the room with poorly lighted, and improve your work efficiency.
TOGGLE MECHANISM
Toggle mechanism reduces required loads for each stroke of gear.
CRIMP COMPLETION CHECKING FUNCTION
Handles don't open until crimping done.
SLIPLESS! MOLDED ELASTOMER GRIPS
Soft texture elastomer grip reduces fatigue of continuous crimping works.
AND MORE!
Clear crimped mark. Safety strap holes on both grips!